Bennett's Taekwondo Instructors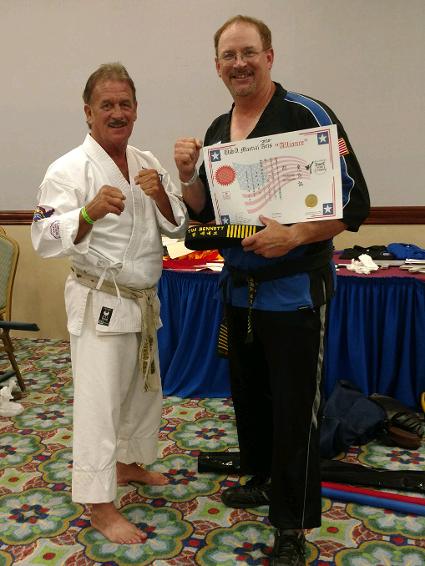 GrandMaster Tim Bennett receives his 8th Dan Black Belt Grandmaster Rank from 10th Dan GrandmasterDr. Jim Thomas in Jamaica July 2018.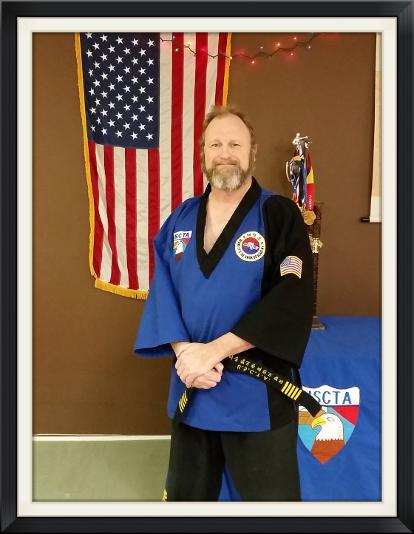 Master Mark Reid
5th Degree Black Belt
Chief Instructor
14 years of Instruction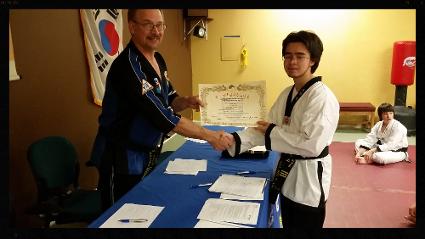 Jordan Wong 4th Degree Black Belt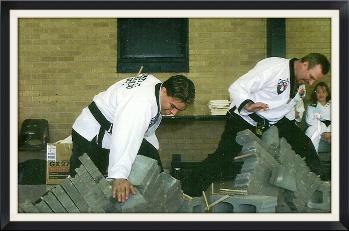 Former Instructor
Jr. Master Javier Fox
4th Degree Black Belt

GrandMaster Tim Bennett

8th Degree Black Belt
34 years of Instruction

President and Co-Founder of
the U.S.C.T.A.
1st Degree Black Belt - Hapkido
American TaeKwondo

Hapkido Association
Certified Pro-Tek Key Instructor
Inducted into the
U.S.A. Martial Arts Hall of Fame
Longtime Instructor
Master Fleur Goodchild
6th Degree Black Belt
31 years in Taekwondo